The Best Lawn Mowers currently on the market in Australia
1. All-round petrol mower – Baumr Mower (recommended)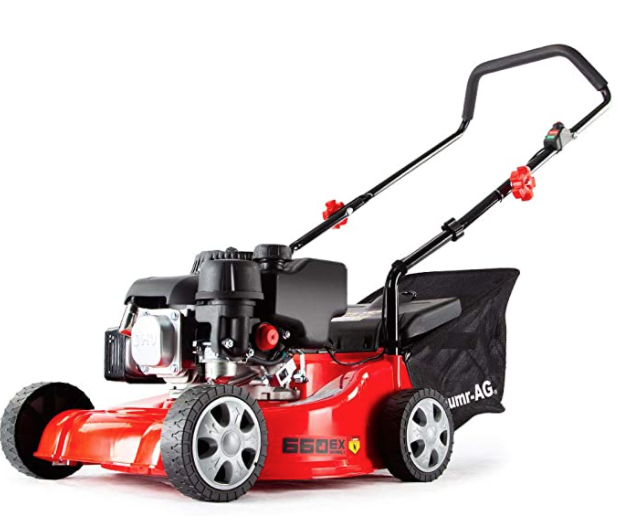 2. All-round Electric mower – Bosch Lawn Mower (Recommended)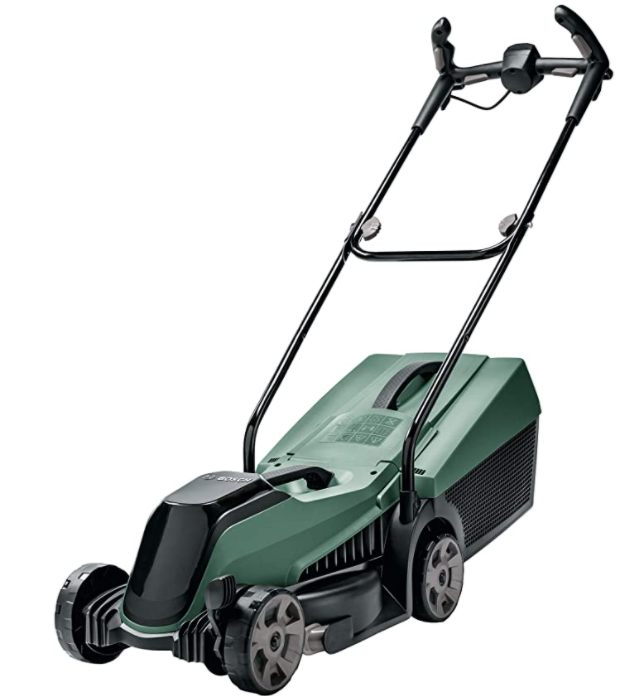 3. Robot lawn mower – WORX robot lawn mower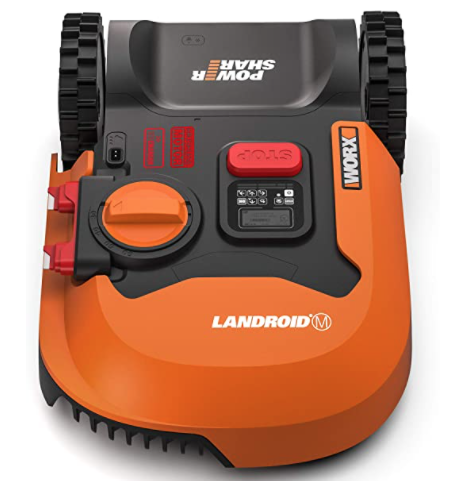 When deciding to purchase or upgrading you need to find a mower that is perfectly suited for what you need it to do and there are a lot of choices with different makes and models. Do you want an electric mower, or a petrol powered one? Do you feel a ride on is better suited and the age-old question? So how do you know which one to get? And more importantly what is a good price?
Most of your choices should come down to one simple thing and that is what your exact purpose for your lawn mower is. Watching this video is a good start if you feel overwhelmed with the criteria that comes with picking your perfect lawn mower and if it suits your lawns needs.
In this article we will cover everything you need to know, and you can choose from ranging from the simple to use push mowers all the way up to the bigger lawn tractors. We will cover all different types of mowers from five makes and models to help you find your best mower.
Here is a select few you can choose from
Roll Mowers
A low-cost piece of machinery that comes with a great side note. It is also a healthy alternative to other mowers simply because it does not leave any carbon emissions behind. Now according to research, in the US the average family will use an astonishing amounts of fuel throughout the year while mowing their lawn and I would nearly expect it to be more way down under in Australia where the sun shines brightly. If being outdoors is your thing and are reasonably fit, then you should consider this easy on the senses mower as you can get fit at the same time as mowing your lawn.
There are numerous other perks to using unpowered reel mowers too, they will always give you that precision cut you are looking for that other types of reel ones will not and also your neighbours will like it too as it is very quiet while being used.
A good price for a push mower
There are many good push mowers that are a sturdy mower that is perfect getting to those nasty little pieces of lawn and it will always make your lawn look good, thanks in part to its great ability to file to blades on its own to keep them sharp and it makes for a polished cut for your lawn.
You can easily adjust the handle to suit your height and this makes for easy use and a nice padded area to rest your hands and that does help to make sure the lawn is cut effortlessly.
The best machine for small sections of grass
This type of spool mower is easy to work and is the ideal mower for those tiny sections of grass that entail little to no effort to get a well-kept law with a simple finish. It has a good size spool that makes it one of the bigger spool mowers available today and also with the width that it is able to cut at it can be compared to many of the other types . It is durable, easy to use for the nasty little areas that you cannot get to on your lawn. It also has a foam handle for the most comfortable grip.
Important Features
Small dimensions so that you can easily use it in tight spaces as well as making it easy to find room to store it.
Can cut at different heights ranging between exceptionally low to high in CM's
Mowers you need to plug in
The best electric mower for a great price. Paying no more than $230
Do not let the price tag fool you as it does not reflect the mower you are getting. This type of machine is incredibly agile while maintaining a sharp and crisp cut for your lawn regardless of the lawns condition. A relatively light mower that has a good size engine on board that is strong enough to do a superb job of cutting your lawn while not hurting people around you with fumes.
It is a quiet mower that also comes with a button that shuts down the machine to protect you while you mow your lawn. It is also has low upkeep for a mower that does boast a huge section for collecting clippings and this is all from a quality brand and that is why it is  one of the most bought machines even though you need to plug it into an outlet. While it only comes with a small area to effectively cut your grass so I would not suggest it for using it on bigger lawn areas instead keep to smaller ones for a great cut.
This machine requires minimal space for storage due to its small design and competent make.
Features:
Only weighs 12kg which makes for simple storage
Multiple adjustment positions that ensure you cut at your desired height of cutting with a central lever
A comfortable handle that helps to minimise hand soreness
A huge grass accumulator so you will not be emptying it often
Everything folds down and that saves you a ton of space
The floating plug in machine
Here is a great product and it could easily be the best for your small lawn. With its decent size engine it has that little bit more power that the aforementioned Bosch and although its smaller cutting width coming in at 350mm compared to the Bosch and will leave you a bit lighter in the pocket than the other models it is distinctively easy to use thanks to its great floating appearance.
Highlights:
Exceptionally light.
Closes flat so it is simple to put away.
the clever hover design makes sure that the grass does not get crushed prior to being slashed and therefore makes for a better outcome.
Propellers stop instantly to make sure for a safe operation of the mower.
Use either hand whether you are a left or right hander its easy.
It can cut at multiple heights thanks to the adjustable cut height
Minimal cutting height ranges drastically so you get the cut you want.
Cordless Driven Rechargeable Machines
Here is an article where we focus on the best cordless driven machines you can buy in Australia.
The most powerful battery-operated machine
This type of cordless is great if you have a relatively decent size lawn and its cordless capacity makes it a great cordless mower that makes for a great finish.
With the battery technology that make the mower's engine have a better execution over an extended time frame to go with its quiet nature and minimal upkeep. You will be surprised that it is not a more robust petrol mower while being more technologically advanced which means it has more power when cutting tougher grass and its great design make it easy to move around and to store.
The push mover that will not cost you an arm and a leg.
The type of Mower gives you the best capability due in part to its latest technology that gives it the most potent mow. Because it is not a push mower there will be less energy used on your part and allows for an increased run time before you need to recharge it.
It also comes with handles that fold down which makes it easy to put away while being able to shift it around the shed, to go with its 20" deck which guarantees your lawn gets mowed much quicker. The other notable perks of this mower are that the battery charges quickly while you can adjust your cutting height which allows for more choices when choosing how to cut your lawn.
Gasoline Machines
There is more power with Petrol mowers compared to those that are electric and they can also be used more during one cu, however with all the mechanics of them they require more upkeep than electric ones. Here I have included my favourite petrol models that you can walk behind although if you feel the need to see more, there is a  list of the top Gasoline machines in this piece or ones that we consider to be the best for the use on your lawn.
A longer lasting Petrol mower that will not cost you over $500
Look no further than a Masports multi function of cut, catch and Mulch for a powerful cut and a longer lasting mower. It has a toughened exterior that is resistant to ware, tear and rust and boasts a good size engine. This is a good gasoline machine that has the power and toughness to continue cutting your lawns for years to come.
It has rapid start technology that makes it quite easy to start and with its tough body it is appropriate to use on all different grass conditions. It has multiple cutting blades, so it is a great choice of mower for collecting clippings thanks to its big catching area.
8.A specialized Gasoline mower that will cost you under $800
A lawn mower used by professionals is this model of Masports and like the other models such as the 21" this mower has a powerful machine. It is built to handle tough conditions and even if you mow regularly it can handle it. Its hardened brace framework can withstand even the hardest impacts and along with its multiple slashing method that makes everything it does amazing. The composite controls are also just as hard, and they are built to minimise time for repairs. The style of the back shaft helps the grass flow nicely to be collected.
It has many great features too. It has a comfortable upper handle that has a soft grip and a large diameter. It comes with a front bumper made of steel along with an engine guard that offers protection to cutting the chassis and it has a strong shorter grip that has more bracing to make it more durable. It also has multiple hand positions available so you can fully adjust it to your height preference.
Ride on mower
If you happen to have a big area of lawn than that is where these machines come in. Instead of pushing a mower simply hop on, sit down, and get to work. So, if your mowing takes you most of the day, consider a ride on mower
9.One of the best that will not stretch the budget
There is a gasoline powered machine which will be both comfortable to sit on an is faster for your larger lawns and that is the Masport Mini Rider. It has a 190cc start engine by Briggs and Stratton so it is a good value mower that also boasts a good size area for cutting so that you can move by hand if needed not with tools for you to get that efficient mowing we are after. It comes with multiple tempo choices along and is a real heavy duty mower and add to that, it is a compact riding experience and for anyone who is looking for one which will be simple to put away than look no further.
10. The best machine for the bigger jobs
While we stated the best ride on mower, the final one is categorized as a mini grass tractor and is a huge step up from other ride-ons. Lawn tractors have powerful engines and wide cutting decks which is perfect for a gold course for a backyard then this is the mower for you.
This type of grass machine is one of the top mowers on the market and if you happen to purchase on you will cut your grass with the best of them with its ability to fully turn that makes it really easy to mow near trees and garden beds if you have them, all the while doing it quickly.
It boasts a great engine so you have an immensely powerful mower that will last you for years upon years and will still give you great mowing performance every time. It is appropriate for both commercial and residential use thanks to its fused frame and thick front axle and it also comes with an easy to deck lift that you can use with your foot. To make sure it is a smooth ride for you it also comes with a handy cohesive brake pedal and electrically powered propeller.
So now you have chosen your perfect machine! What do you do now? This short film will show you how to properly maintain your mower for many years to come.