If you're one of the millions of people stuck at home during quarantine this year, there's a good chance you're looking for a way to spice up your daily routine – and what better way to do that than to bring the cinema home.  
We've all been pining for the world to re-open, and with movie theatres looking to be some of the last spaces to open, we don't blame you for wanting to invest in a projector. 
You won't need to spend thousands of dollars on a new, wall-spanning TV to have a great experience watching movies when affordable, reliable portable projectors come in clutch. 
For those new to pocket projectors, or looking to integrate a temporary home cinema aesthetic to their bedroom or living space, we have some great info for you below. We know a lot of the best portable projectors can be a little confusing to understand, and with required dongles, HDMI inputs and the choice between Bluetooth, smartphone and microSD input, things get a little tricky. 
With that said, let's take a look below at a few of the best mini LED projectors and why you might want to consider one to help your ride out COVID-19. 
Our Top Pick Mini Projectors
If our reasons above have you excited to transform your at-home Netflix-viewing experience, then take a look below at all of our top choice mini projectors. These devices offer great value for money, have stellar reviews and even include a few special features that might be right up your alley.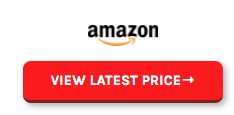 At the top of our list is Kodak's Ultra Mini Portable Projector, and for a few great reasons; it's size, image output and reliability. 
Kodak has mentioned that their projector may feature the smallest DLP projector available today as the projector fits in the palm of your hand and outputs some of the highest quality and brightest imagery on the market. Without a doubt, this is the model for you if you're looking to travel with a projector.
The Kodak Ultra Mini Portable includes built-in speakers, plenty of I/O ports and Hollywood standard brights and colour accuracy, which means all of your content will be displayed correctly as it would on a higher-end TV. 
Both micro-USB and microSD input is supported here, and there's support for Android, iOS and Windows devices. 
2. Anker Nebula Capsule – Surround Sound Built-in 
Another industry-leading portable projector is the Nebula Capsule by Anker. This projector is cylindrical making it smaller and more portable than most, and coming with a 4-hour battery life and 360º surround sound speaker built-in, it offers one of the best mini projector experiences by far. 
There's an HDMI input here as well as 100 ANSI Lumens, so you can rest assured that the picture is going to bright as well as incredibly crisp. This projector also offers one of the better contrast ratios on the list.
The projector also supports up to full-HD so all content that fits within the 1080p aspect ratio range will be projected pixel-perfect on to a projector screen or wall. 
3. DR. J Professional HI-04 Mini Projector – Best for I/O and Routine Updates
A portable projector whose development team is updating the model every month is the DR J Professional projector. This is the fourth iteration of this projector and comes with ultra-crisp picture quality at 1280×720 (a little lower than full-HD) and a built-in surround sound speaker system. 
The projector supports both USB and HDMI and VGA, TF Cards and AV is supported too. 
Unlike other small projectors, the Dr J comes with a great 5-layer lens array, which means you're able to adjust your projectors image a lot more than almost any other model on the market. 
Unlike many other brands, the DR J company is routinely taking on feedback from customers and bettering their products on a routine basis, which means every 6 to 12 months a new model will arrive improving on the old – eventually leading to a perfect experience. 
LG Electronics CineBeam – Ultra-bright, Bluetooth Support
From the team at LG, the CineBeam is a Bluetooth supported projector that comes with built-in speakers, HDMI support and a 550-lumen bulb. 
This projector is one of the most well-rounded on our list and comes with 2.5 hours battery life, 720p video support and optimised wireless input for easy screen sharing and video sharing. Low latency also means gaming on the CineaBeam is possible too.
If you're someone who has their own audio set up, you'll be glad to know that there's Bluetooth speaker support too, so pairing great picture quality with fantastic audio is easy here. Headphones might also be worth connecting too. 
ViewSonic M1 Portable Projector – Great Built-in Audio
One of the more affordable travel-friendly projectors on our list is the ViewSonic M1. At a lower price point, the projector does only feature a smaller 480p video resolution, though this won't be an issue in smaller spaces or a smaller projected surface. 
There's incredible audio here, however, which works to make up for a rather lacklustre video quality experience. The Harman Kardon audio set up is ideal at keeping everyone entertained, though external audio is supported too. 
You'll find plenty of I/O here too, with HDMI and USB both supported, and ViewSonic notes that sharing from Windows, iPhone and macOS is effortless too. 
A few special features include a remote control and the projector case to make carrying the device a little easier. 
GooDee Mini Projector – Small Size, Plenty of I/O and Affordable
To one of the projectors that changed the game, the GooDee is an ultra-small, ultra-cheap HD-supported projector that sells on Amazon for just $62. 
The projector is 268 grams, supports full-HD video and comes with I/O from a HDMI port, USB thumb drive, microSD card and AV. That said, wherever you are and whichever devices you're looking to share a video from, the GooDee has you covered. 
Add to these features the throw distance from 0.8m and you have a projector that's ideal for the home theatre, hotels and the bedroom. 
A built-in speaker is also included, so there's no need to invest in added audio unless you really wanted to get the most from your device. 
The Best Reasons to Buy a Mini HD Projector
Just a few years ago, mini projectors barely existed, and the ones that were on the market were poor quality, lacked great lumen output and had native resolutions as low as today's smartwatches. Fast forward to 2021, and there are a tonne of mini projector brands on the market working hard to transform your movie night, and might even give you the chance to experience a home theatre-feel on a budget. 
Mini Projectors are Easy
When compared to full-size mounted projectors, mini projector devices are a godsend that allows you to load or connect a file or hard disk and set it and forget it. If you're looking for a temporary projector solution, or a portable answer to projecting movies on to walls, then a mini projector is the best option for you. 
These devices also don't need ongoing maintenance and bulb replacement either, so that's another great perk if you're not someone who likes to constantly fiddle with their projector or check their bulbs and lenses.
Spice Up a Road Trip
If you're on the road, there's nothing better than being able to cozy up with friends or family and watch a movie – and a mini projector takes the big screen with you. Sure, iPads and laptops are great entertainment devices, though a mini projector's short throw and portability makes them the best option to hijack a hotel's walls for a movie night. 
Built-in Storage
One area portable projectors beat out their fixed counterparts is in the storage department. You'll be hard-pressed to find a fixed projector that comes with storage or even flash drive support in many cases. The mini projector category, on the other hand, comes with storage in almost all cases, so you're able to fill up your device with a tonne of movies and use it as a hard drive. That means no carrying flash drives, hard disks and any other clutter when you're travelling or just heading to a friends house. 
High-definition Video is Standard
Although a few ultra-low-end mini projectors don't have the greatest picture quality, full-HD is commonplace in the portable projector market. And in saying that, if you've loaded a tonne of HD movies on to your projector, or an SD card, you'll be able to rest assured you'll see crisp, colourful imagery and experience the best your movies have to offer.
Low Maintenance 
If you've ever owned a fixed projector, you'll know that there's a bit of maintenance required to keep the product working optimally. Things like replacing bulbs, keeping an eye on the lens and ensuring things aren't going to overheat or crack. A portable projector doesnt have any of these issues and makes projecting movies a lot more effortless. 
Battery Powered
Another fantastic perk of mini projectors are their battery life. A vast majority of portable projectors come with outstanding battery life for their size; which typically means you'll have hours to watch your movies before you need to charge. In a lot of cases, mini projectors are offering 2 hours+ out of their batteries, which is incredible considering the image quality, brightness and the small size. 
USB, HDMI and MHL Support
Challenging their fixed counterparts, mini projectors do typically come with a range of I/O to ensure you're able to connect whichever devices you'd like. Not only is this great for movies, but also presentation-giving and more. There's generally going to be a port, even a VGA port, for when it comes time to share a screen or present a slideshow. 
Budget-friendly 
Last but certainly not least, mini projectors are incredibly affordable and offer great value for money when compared to larger projectors. Where some fixed projectors can cost well into the thousands, portable projectors hover around the $100 to $200 range, which some even falling as low as $50. 
Features to Look For
If the projectors and listed above haven't tickled your fancy and you're looking to go out on your own to find and a fantastic video projector, we have a few simple features to look out for. These are going to improve your viewing experience and ensure you're getting the best experience out of your future mini projector.
Business or Entertainment-friendly Features
The first thing you need to ensure you do is to determine whether you'll be using a projector mainly for entertainment or business. This is because you will want to select an entertainment projector that has lumens of around 2000, however in business settings, it's good to choose a projector with 4000 to 6000 lumens as these environments are generally brighter and would require a more powerful bulb. 
Resolution
The second essential consideration is the resolution or the image quality. A lot of small and affordable projectors only offer up to 480p resolution, however, it's best to look for at least 1080p or higher for the best viewing experience. If you're lucky you may find that 4K is available on a budget, however, in most cases, these projectors may be a lot more expensive. We suggest sticking with 1080p for the sharpest and most realistic image quality for a budget device. 
Brightness
Working differently to a television, a projector will rely on a bulb, LEDs or lasers to project images onto a projection screen or wall. It's important that you select the highest lumens possible in order to get the most optimal experience. Again, we suggest between 2000 and 6000 lumens. 
Portability
Depending on your use case, portability may or may not be a top priority, however, it's always a good idea to select a projector that is easy to carry around if you're not having it installed permanently in your home. Some projectors also fit a carrying case or a bag that makes travelling from home to work a lot easier, so consider these models too. 
Indoor or Outdoor Use
As we mentioned, it's imperative to select a projector with a high lumen count, especially when you're viewing outside. But there is more to outside viewing than just lumens; it might also be good to choose a robust and possibly waterproof or water-resistant model in the event that it rains or sprinklers accidentally come on during your viewing. 
Takeaway
With all of the above said it's easy to see that mini projectors can easily transform your entertainment experience at home and work. These devices are relatively affordable, feature-packed and are now rivalling some of the most expensive and well rounded fixed projectors. 
It's good to note that some of the best projectors are now mini projectors, which means an at-home movie night or theatre experience is closer than ever before.
When choosing a projector, it's always important to consider your use case, the type of I/O ports you'll need and the content you'll be watching. If you're a pixel-peeper, an HD or 4K projector may be essential, though if you're a gamer, a fast refresh rate might be a little more important. 
In all, there are a tonne of portable projector options out there, so rest assured with a little research, you'll have an all-new at-home movie experience this year thanks to a mini projector.