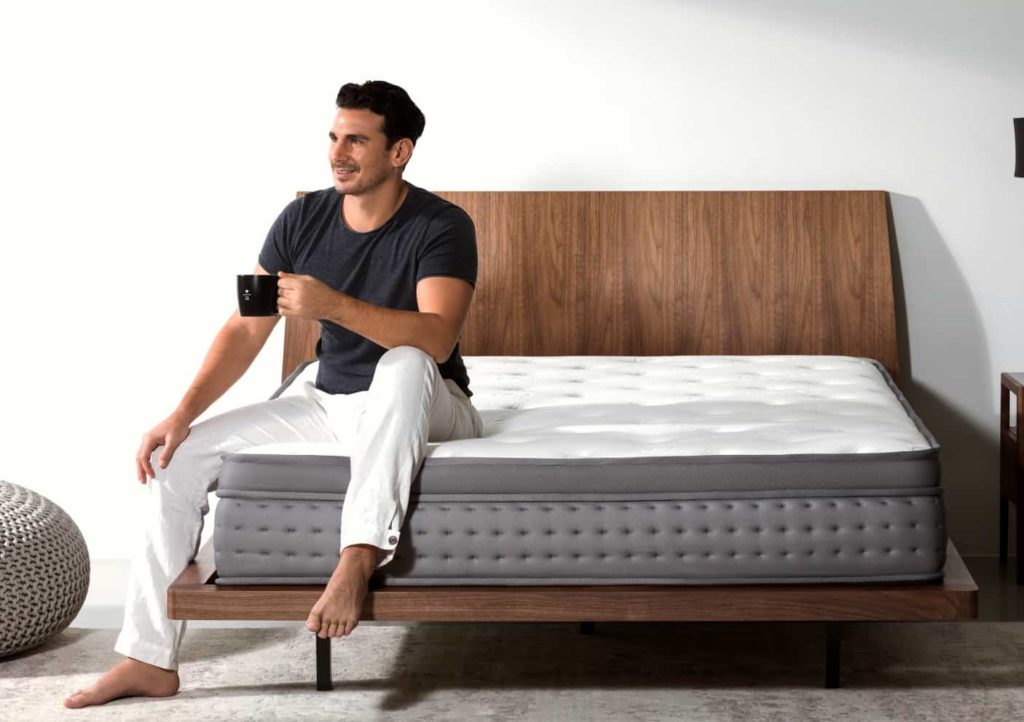 The amount and quality of sleep you expose yourself to will determine your productivity levels. The right mattress, therefore, is critical to your sleep quality and general health. There are different sleeping styles, and each defines one's personality. With all the variations available, buying a new mattress is one of the most confusing purchases you will make. From retailers to products to prices, Australians have a wide range to choose from. To ensure a good night's sleep, you ought to make an informed decision factoring in any pre-existing health issues you may have.
A few years back, searching for the best mattress was a tedious task, having to move from retailer to retailer physically. With online shopping now available and access to consumer and company reviews for comparison, online reviews are bound to make your choice a whole lot easier. If your determinant is value for money, spinal care, or type (memory foam, innerspring, box, latex, or gel), you are bound to find a mattress that suits your personalised needs.
If you're looking for extra comfort and cushiony softness, a mattress topper is a good addition. To give you the best overview of Australia's best mattress brands, we give you our reviews based on mattress type, comfort, and sleeping type.
Ecosa
As one of the most popular mattresses in box companies in Australia and beyond, expanding its reach to the American shores, Hong Kong, and New Zealand, this mattress has over 6000 5 star reviews. It changes with your needs as it has 3-in-1 adjustability, allowing you to change the top layer for a different firmness and experience. It combines the feel of a latex, memory bed, and an all-foam brand into one to offer back support and pressure point relief. It means that you can arrange the layers for a firm, medium, or medium-firm feeling making its versatility a great choice.
If you enjoy a firmer mattress and are a back or heavy side-sleeper, this is for you. Its excellent motion isolation ensures zero partner disturbance, and with cooling gel particles, it's great for light sleepers and those who sleep hot. Its ergonomic form supports pressure points and keeps your spine aligned.
It comes with a waterproof inner cover, a German microfilament technology that protects the mattress from dust mites, bacteria, and moisture, making it an excellent choice for young children or those who sweat a lot in their sleep. Every layer of foam has pin-core holes promoting better airflow and cooling. Ecosa comes with an easy to zip washable cover that maintains free airflow, and the ECO-Tex memory foam makes it bouncy like latex.
You have 100 nights to fall in love with the Ecosa mattress, after which you get a full refund upon return. You also enjoy free shipping within Australia.
Koala
The Koala mattress is not only excellent value for money; it comes with free shipping and a 120-night trial period, making it one of the most popular for Aussies. Engineered with Kloudcell – a breathable, comfortable, open-cell foam that ensures it is neither too firm nor too soft, whisking away pressure points. Its second layer provides spine support and keeps partner disturbance to a minimum due to its firmer base.
Its natural bounce avoids the sinking feeling, though it may be somewhat on the firmer side, settling slightly above a 6 on the standard firmness rating scale of 1 to 10, making it unsuitable for everyone. That said, stomach sleepers enjoy the soft yet firm feel while back sleepers say they wake up without pain and feeling refreshed. Side sleepers will also enjoy this product. The King Single mattress size costs an average of $850.
Once you lie down, the mattress distributes weight evenly though it sinks several centimetres if you sit on the edge. This functionality makes it best for those that are average or larger in body size. Reviews show it is suitable for every season, so you're sure to stay cool in the summer and cozy in the winter. According to betterbed.com, Koala scores a clean 4.7/5 on 17468 reviews. Koala partners with the World Wildlife Fund donating a percentage of every mattress to koala preservation.
Sleeping Duck
The Sleeping Duck mattress is the world's first fully customisable hybrid mattress. This mattress features a soft, firm, and new half-version, which allows you to adjust firmness levels to suit your preference, no matter your body type or preferred sleeping position. Sleeping Duck has a showroom in Abbotsford, Melbourne, offers free delivery Australia-wide and you can order online conveniently.
It is the ultimate solution for those with back issues. It has a 100-night trial period and an overall score of 9.3/10, according to slumbersearch.com/au. The embroidery on its outer cover gives off a sense of class, making it feel expensive.
The Sleeping Duck Mattress includes a hyper-adaptive foam. You can choose a firm or medium feel during your initial purchase, allowing you to request additional foam pieces of an extra-firm, firm, medium, or soft density to customise it further. It is also well ventilated, making it a good pick if you're looking for comfort, pressure relief, and spine support, making it a top choice. The high-density layer is transformable.
With this customisation level comes a price tag to match, making it one of the most expensive mattresses in the Australian market.
Ergoflex
The Ergoflex is at the top of its range of comfortability and pressure relief for all sleeping positions. With open-cell inner memory foam and good airflow, it is not for one on a budget. TENCEL material constitutes the top removable and washable cover making it super breathable, keeping moisture away, and making it easy to clean. TENCEL is anti-allergenic and anti-bacterial due to its cellular fibre construction, making it extra hygienic.
The Ergoflex mattress has a layer of viscoelastic memory foam that contours to your body's shape and cool-sleep airflow that allows hot air to escape. This layer makes it ideal for back sleepers as it gives good spinal support. If you have circulation problems, suffer back pain and other joint complaints, this is the right mattress for you. It is also sensitive to motion, making it suitable for light sleepers who do not want to interrupt their partners' sleep flow. It is similar to several Tempur mattresses but at a fraction of the price.
Established in 2006, Ergoflex was created by a UK-founded company that later launched in Australia a decade ago, and has received thousands of 5-start reviews. Ergoflex offers orthopaedic pressure relief and has antimicrobial and hypoallergenic properties, making it safe for Asthmatic people and allergy-friendly. Over time, it is said not to provide the same relief due to degraded stability.
Emma
The Emma Mattress is a recent addition to the Australian market from Europe, where it holds several awards. In Australia, it was awarded Top Spot by CHOICE, the leading Consumer Advocacy Organisation. It is one of the most comfortable mattresses in a box product to unpackage. It is relatively light in weight, making it easy-to-carry and maneuver when changing beddings. Customer reviews indicate that it is quite firm, which may take a couple of days to get used to the feel.
The Emma Mattress has three foam layers making it easily adaptable to any body shape due to the advanced technology used to create it. The breathable, eco-friendly foam prevents overheating, keeping you cool at night as it prevents moisture retention. Its motion isolation capacity absorbs body movements, allowing you undisturbed sleep. The high-quality, elastic, climate-regulating cover contains breathable fabric creating the perfect air circulation. It also has convenient side handles.
It is a good quality mattress loved by Aussies due to its reasonable pricing, manageable weight, and excellent body support.
Eva
The Eva mattress is relatively new in the market, can be ordered online, and is relatively heavy due to its robust pocket spring system. It is a hybrid mattress in a box that features gel memory foam, micro-coils, and pocket springs with latex, making the mattress thicker, thus offering additional pressure relief and edge support. The pocket spring design provides better airflow giving it a bounce.
It requires careful handling during removal from its packaging to avoid it popping out. The Queen size variation is impressive, making it the right choice for anyone, regardless of size. It holds firmer than most all-foam mattresses in a box, thus has no obvious dipping or sagging, and offers good spinal support.
The mattress quality is top-notch with increased pressure relief and comfort due to its enhanced composition. The natural latex used makes it antimicrobial and naturally dust-mite resistant. The pocket springs reduce motion transfer and help airflow minimising partner movement effects on you, and still offering different levels of support and redistribution of pressure.
If you suffer from back pain or need more support, this is an excellent choice for you. Upon placing your order, Eva mattresses are dispatched immediately with some cities like Melbourne and Sydney enjoying a 4 hour delivery time around time.
Despite the combination of materials, it is well priced, offers free delivery Australia-wide, and has a full 12-year warranty. It has a risk-free 120 night trial period and has been certified as non-toxic. For sleep quality, the Eva mattress scores an impressive 9.6/10 and is, therefore, great value for money. For every ten mattresses sold, Eva donates one mattress to homeless shelters and charities across Australia.
Fern Earth | Fern Mattress
The Fern mattress is manufactured in Sri Lanka, is made of natural latex, and has three firmness options, allowing you to swap from medium to firm. It is comfortable for all sleeping positions, will enable you to sleep cool due to its full open cell structure, and has no sinking memory foam. The Fern mattress is eco-friendly and made of three premium layers of 100% natural latex, completely natural, free of toxins, and organic. It's also mould and dust mite resistant, recyclable and biodegradable.
Its composition ensures no gas producing fossil-fuel foams, toxins, or chemical glues. It is the right mattress for those who care about eco-friendly products and is especially essential for those with chemical sensitivities.
Most mattress brands are composed of petroleum-based polyurethane that can endanger your health. The natural latex used in this mattress is from tree-tapped and sustainably harvested trees. The firm version isn't hard, has excellent spinal support, and has no signs of sagging. The medium version gives good support and pressure relief. You can add a mattress topper for a plush comfort feel, which is perfect if you do not enjoy a firm mattress. It is ideal for back sleepers and athletes as it provides extra pressure relief giving you cloud-like comfort.
The mattress is tricky to manoeuvre as it is weighty though it comes with two strong handles to help with flipping. The Fern mattress is environmentally friendly with a top layer composed of organic cotton, making it a healthier option, and ensuring cleaner air. A latex mattress has shown a lower return rate in comparison to its memory foam competitor. If you're looking for a super comfortable bed, this would be your best bet.
This mattress's durability is enhanced by its double-stitched edges that prevent tearing at the fabric corners and heavy-duty reinforced handles that make mobility more manageable.
Zenna
Zenna is a good quality mattress and is an easy recommendation for those that are environmentally conscious. It's composed of 100% natural certified latex, has no glues, fillers, foams, harmful chemicals, or metal. Unlike other foam mattresses, the Zena mattress is free from dust mites, moisture, allergies, and mildew, making it not only good for you but good for the environment too.
Zenna has just the right amount of bounce, is neither too hard nor too soft, has a zip-off washable cover that is highly breathable and durable, and you can flip the mattress if you are looking for a firmer feel. Due to the ventilation holes in this product, heat and moisture are controlled, keeping you cool.
According to a Zenna mattress review, it is not as comfortable as other products. Considering it is made of natural properties and is hypoallergenic, this still makes it a suitable choice for many. It constitutes natural latex, which gives a rubbery feel, supporting the body quite well and doesn't have a sagging feeling. It has a relatively stable feel with firm edges; hence it doesn't wrap around your body as other products do, but some prefer this value.
This mattress's overall build and quality are impressive, explaining why it is pricier than some of the best mattresses in a box. You will spend about $1595 for a queen-sized Zenna mattress compared to $1050 for an average mattress in a box in Australia.
Zenna provides excellent sleep quality due to its softer shoulder zone and firmer head zone, reducing pressure and increasing blood circulation, making you turn less in your sleep. It also has a firmer back and softer hip zones, enhancing all-around comfort and ensuring you get a good night's sleep. Like a latex mattress, Zenna frees you of bacteria. Your mattress choice safeguards fungus and other unhealthy organisms, ensuring your general health.
Unlike other mattresses in a box, The Zenna mattress is vacuum packed into a roll, making it easier to lift and transport than the conventional mattress, and shipping is free. It comes with a 10-year warranty and a 20-25 year lifespan.
OneBed
The OneBed Mattress has a competitive price, and while it may require a few days to soften up and feel more comfortable, with a risk-free 125 night trial period and a 15-year warranty, it is good value for money. It offers good spinal support and has a latex top layer that is firm but still absorbs body weight well, adding a bounce to the product. It is an all-foam mattress consisting of different foam layers. Though it is a less known brand, it offers minimal partner disturbance and adjustable firmness, and free delivery makes it a good purchase.
The three layers consist of high-density polyurethane foam, visco-elastic memory foam, and Dunlop latex. Each of these components compliments the other to give it natural breathability and cooling, providing support and reducing pressure. The memory foam embraces your body to provide it with an enhanced shoulder, hips, and spine support. It is topped up with a plush polyester fabric to cover it that is easily removable for cleaning.
With the OneBed mattress design that draws heat away for the surface, you will sleep more undisturbed. It comes in several self-adjusting layers. Medium-firm is the most popular and highly recommended. To convert to medium, you unzip and interchange the latex and memory foam layers. Then there's the firm option, for those who love their mattresses real firm.
You may think that the OneBed mattress will not offer adequate support due to its thickness of only 26cm. Still, it is worth noting that a mattress's firmness is more important than its thickness, and this does not compromise on its quality and functionality in any way.
Its pricing is reasonable, and a King size OneBed Mattress averages $1150. It also comes with free delivery. All returns are picked up at no extra cost to you, you get your full refund, and the collection is donated directly to The Salvation Army.
Noa
The Noa Mattress is the best alternative to the OneBed Mattress even though it feels different since it is a hybrid mattress. They are also similar in price. Noa's memory foam gives a contouring effect and pressure relief, and the pocket springs beneath inhibit the sinking feeling that comes with foam beds in general.
Universally, this is one of the most comfortable mattresses in a box that offers good support and responsiveness due to its pocket coils. The Noa Mattress is sold in Australia though a Canadian company, Noa Home, developed it.
It is made of eco-friendly materials and has five-layer support. However, if you are looking for a super soft mattress, this is not for you. Its comfort layer consists of a Tencel fabric cover that keeps moisture away and is naturally silky and comfortable. Under that are gel-infused memory foam, open-cell latex, and transition foam. Underneath all this, it is encased with pocket springs, increasing the airflow in the mattress.
The Noa Mattress consists of an environmentally friendly open-cell latex top layer, gel-infused memory foam that prevents heat buildup, an adaptive transition foam that minimises movement, and pocket springs for enhanced breathability.
The natural latex is hypoallergenic and free from chlorinated phenols, making it unlikely to cause allergic reactions. Side sleepers enjoy the comfort and superior edge support, and it comes with an affordable price tag.
Sleep Republic
The Sleep Republic Mattress holds the top spot for pocket spring mattresses in Australia and is recommended for a combination of sleepers. It is designed in six layers beginning with a soft cashmere fabric and ends with 3D spacer fabric. It was awarded Australia's 'Best Overall' Mattress in a Box in 2021 and is considered a premium product.
The mattress can be ordered online, has fast delivery services, and is easy to unpackage. The Queen size mattress weighs 50kgs, which is average for a spring mattress. The technology of springs, soft foam, latex, inner gel, and pocket spring core makes it a good fit for both back sleepers and side sleepers as it holds joints while still allowing for the hips and shoulders to sink. Edge sleepers are also well catered for due to enhanced edge support as it is a pocket spring mattress.
The top cover of cashmere knitted fabric not only gives it a classy, smooth, luxurious feel, but it feels good to sleep on, and with the gel-infused memory foam, it provides balanced pressure relief. Most reviews term it as medium-firm. It is available in a wide range of sizes: Single, Long Single, King Single, Double, Queen, and King, with both the Double and Queen size being similar in cost, an average of $999.
What is a Mattress in a Box?
A mattress in a box is simply a compressed mattress, rolled, or folded using machinery to make it easier to handle and transport. It usually consists of foam. This is a revolutionary way to ship a mattress to your doorstep. After it has been delivered, most manufactures recommend removing the new mattress from the box within two months.
Depending on the brand and the price, these memory foam mattresses will last for ten to fifteen years. They are of modern build and do not require a box spring if you are using a bed with in-built wood slats. The foam structure they consist of is unique, and, once unboxed, is made to expand and bounce back in to its original shape.
Points to Note When Buying a New Mattress
• Online Shopping: You want to enjoy online shopping convenience and save yourself the time and the hustle of visiting various retailers.
• Free Delivery: Enjoy the convenience and save on delivery costs to make your purchase as pocket-friendly as possible.
• Trial Period: Ensure the brand you are about to purchase has a trial period and decide if the duration works for you as some mattresses take a longer time to settle in.
• Return Policy: Understand the return policy of the brand you intend to purchase to avoid unnecessary complications when, and if, the need arises.
• Health Concerns: Before settling on which type of mattress to buy, visit your physician to better understand if you may have underlying health concerns that need to be sorted before your purchase.
• Reviews: Do your due diligence and research on the overall scores for sleep quality from people who have previously purchased the same item, limiting your chance for not-so-pleasant surprises.
• Price: Whether you are working with a limited budget or are willing to spend any amount provided you get the quality and type of mattress you want, you still want to ensure you get the best bargains and discounts available in your area.
• Value for Money: All factors considered, you want to ensure you get a good deal for your money considering all the qualities and capabilities you require in your mattress.
• Back Support: As you spend a reasonable amount of time in bed, you want to ensure that you invest in the right quality mattress that will neither give you back issues nor create them.
• Spinal Support: A key factor when considering a new mattress is the quality and extent of spinal support it offers, especially if you have suffered an injury in the past or in your later years of life.
• Adjustability: At different times of your life, you will feel more inclined to a different mattress density. Selecting an adjustable brand will reduce the need for you to purchase a new brand every time you think you want a different feel. A mattress that you can adjust from firm to medium-firm to soft-medium would be an excellent choice.
• Sleeping Style: Understand your sleeping style to determine better the type of mattress you require.
a) Back Sleepers ~ ought to aim for a relatively firm, supportive mattress with soft upper layers to reduce your spine's curve. A firm innerspring mattress or firm memory foam combination mattress would accord the most comfort.
b) Side Sleepers ~ require a mattress that is exceedingly soft at the upper levels and firm in the centre to allow your hips and shoulders to sink in and reduce the pressure on these joints. A memory foam with medium-firmness or a combination foam is recommended.
c) Front Sleepers ~ unfortunately, this sleeping style creates a problem as years of sleeping this way will give you back issues and a reduced spinal curve. You want a firm mattress with soft memory foam on the upper level to prevent your body from sinking into the mattress.
• Comfort: Overall, your convenience is most important and whatever mattress you choose, ensure you select a comfortable one.
• Composition Materials: Mattresses made from natural, eco-friendly materials are healthier options overall. You also need to ensure that you select an allergy-free product and does not retain moisture to avoid bacterial and mould growth. Protection from dust-mites is also essential.
• Partner Disturbance: Different mattresses offer varied sensitivity to motion. If you are married, you want to factor this in your decision-making process to avoid disrupting your sleep.
• Climate: Product specifications vary, and breathability and heat retention are factors you want to consider based on your city's general environment.
• Pressure Relief: Your day to day activities already drain your body, and by the time you hit your mattress, your focus is on rest. To ensure a good night's sleep, you want a bed that gives you sufficient pressure relief.
• Breathability: The breathability component of your bed is equally important, especially if you sweat considerably.
• Transparency: A manufacturer who is not open about the products' used or opts not to disclose full details may most likely have something to hide. You need to know the facts about your mattress and any products that may cause an allergic reaction to you or your loved ones.
In summary, our depth analysis indicates that Australian's have a wide range of choice with the vast number of brands that are readily available in the market. Suppose you are looking for a mattress suitable for an inclined surface or one that is easy to put away after hosting a group of guests. Or one that will protect your children from allergens and give bed-wetting protection simultaneously, there is something for everyone. Ensure you make an informed decision to avoid later regrets.
Remember that the quality of sleep you enjoy determines your output and productivity levels when you are awake. You do not want to compromise on this as it will have a trickle-down effect on the quality of life you live, wholesomely. Whether it is general fatigue, health complications, irritability, or more complicated issues like back and spine issues, you want to ensure you safeguard yourself in the best way possible.
Choose a mattress that speaks life into you in terms of comfort, your sleeping style and pocket, being eco-friendly, and easy to manage and flip around. Remember to read the manufacturer's care and handling guidelines carefully.